Human Carbon Footprint Leaves a Lasting Mark on Forests
Federico Magnani answers scitizen's questions on his latest report published today in Nature on the impact of human activity on the natural carbon in forests in the Northern Hemisphere.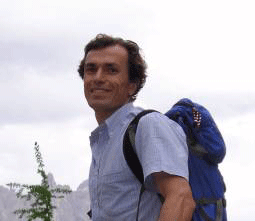 In what ways are human activities effecting the natural carbon cycle in forests?





Interview by: Christopher Le Coq

Frederico Magnani is a professor in the Department of Silvi Culture and Forest Ecology at the University of Bologna in Italy.